MY INTUITIVE APPROACH TO COACHING EMPOWERS YOU
I empower passionate leaders, entrepreneurs, and business owners to clarify their desires, overcome challenges, and achieve success. Together, we take a holistic approach to your personal and professional goals. My coaching empowers you to align your purpose and passions with your goals and actions, creating extraordinary results.
How does coaching work? Our relationship empowers you. You receive constant support. I act as a bridge, connecting you to your next chapter. I view things objectively, shed new light on difficult situations and become your positive pillar of support. I help you eliminate limiting beliefs and challenge you to think in a more expansive way. As you take each step to create your next chapter, I provide support to help guide you forward.
Would you like to use your influence to make a positive difference?
Would you like to tap into what's missing and bring it to life?
HELPING ACHIEVE SUCCESS FOR
Do you dream about what you want? Are you ready to make it happen?
Would you like to bring out the best in yourself and others?
Contact me today and let's get started on your path to success!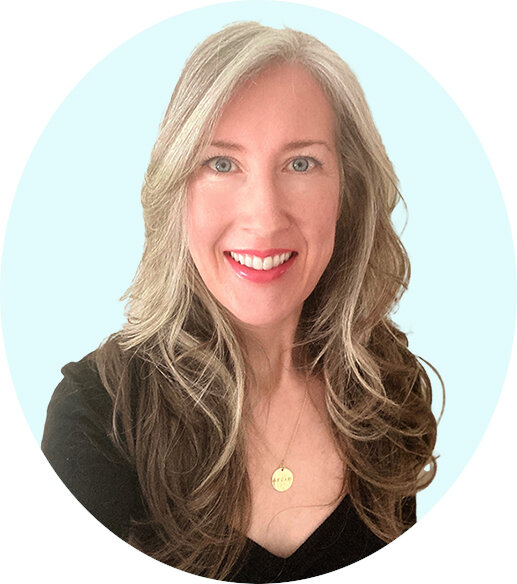 I received my coaching certification from the Institute for Professional Excellence in Coaching (iPEC) in 2006 and have since developed my own methodology. With a background in marketing and international brand management, I am keenly aware of the challenges leaders and managers often experience. I understand the pressure of having to satisfy multiple stakeholders.
People who work with me get results faster than on their own. My intuitive approach to coaching will help you move forward with ease. It is all about trust. When you trust the coaching process, beautiful changes will unfold in your life. If you feel something is missing, but are not sure what it is, I will help you tap into it and bring it to life. As we work together, I will help you connect with your authentic self, fearlessly and powerfully and discover how to use your wisdom, knowledge, and skills in a way that creates a positive impact on a broad scale. My job is to help you succeed.
Awareness + Accountability + Action = Growth + Positive Change + Success
WHAT MY
 

CLIENTS SAY ABOUT ME
"We worked with Tanya to have her help us develop new business relations, client contracts and help streamline processes and procedures for our Interior Design Business. We were very pleased with her patience, guidance and her ability to negotiate on our behalf. She was able to learn our business quickly and her help was invaluable. We highly recommend Tanya as she is a pleasure to work with and will quickly become part of the team!"
"Working with Tanya has been fantastic. We have clearer expectations for our employees on roles and responsibilities. Also, I've learned better how to listen to our employees and understand their point of view. Our company is operating better with higher employee satisfaction after working with Tanya. I highly recommend her coaching if you would like help with relationships and communication, in either a business or personal capacity."
"After working with Tanya for three months, I lost ten pounds, have a sound financial plan, have a professional looking resume, am thriving in my relationships with family members and close friends, am physically healthy enough to run again, and have the confidence to take professional calculated risks. Tanya's techniques in our early sessions were pivotal in helping me focus on what I'm really after. It's been a transformational time in my life thanks to her authentic and inspiring style."
"I feel so grateful for meeting Tanya and experiencing her coaching skills. Her energy puts me at ease as we work through the most difficult areas of my life, areas that do not come so naturally to me. She has helped me overcome many fears and blocks within me. So much has changed in my life since meeting her as I have felt the courage and motivation to make those changes. Tanya has helped me focus on me, build boundaries, stay motivated and follow through."
"Tanya is a real professional. She is thoughtful, intuitive, clear and consistent and gets things done! Tanya's coaching helped me move through a time of transition in my life and in a short time got my feet on the ground with confidence and clarity of what I wanted for the next phase of my life. Grateful for her guidance."
"I take great pleasure in recommending Tanya Wallace who has been a blessing in my life. Tanya exudes professionalism, serving my well-being with authenticity, attentiveness and compassion. She is the perfect guide who listens to her inner wisdom and helps me to listen to my inner voice. Tanya never pushes her opinions or advice, but intuitively guides me to discover the answers within. I am grateful to Tanya for bringing clarity and joy into my life."
"I have had the pleasure of working with Tanya for both business and personal reasons and I have never moved more mountains in both my professional and personal life than I have within the last year while working with her. Tanya is a very smart and very creative person and she stands by her word to help you move out of your own way! I can't say enough. Thank you so much."
"Tanya is truly amazing. She is warm, caring and engaging. She helped through a difficult time with patience and confidence. I highly recommend her! "
"Tanya is a highly intuitive, compassionate, insightful, and caring business professional, mentor and coach. She exhibits all of the qualities necessary to help people achieve and exceed their goals. Her experience and desire to help others fulfill their dreams make her a highly valuable resource and a consummate professional."