Would you like to bring out the best in yourself and others?
As a business professional, it is important to take responsibility for your professional development. Your growth benefits you and contributes to your career success. If your organization does not have an ongoing training plan you have an opportunity to take ownership of your professional development.
Imagine if you had clarity on the areas you would like to develop. How would you feel if you had a resource of support to help you create a plan and strategy to accomplish your goals? What if you could share your ideas and gain clarity on the right steps to bring your vision to life? As a coach, I provide ongoing support and hold you accountable to help you succeed in your career.
Explore the possibilities: 
Develop a career transition plan

Gain clarity to bring your vision to life

Create a strategy to achieve your goals

Improve your communication skills

Enhance your decision-making

Strengthen your relationships


Network and create new alliances
Create Your Successful Elevator Pitch!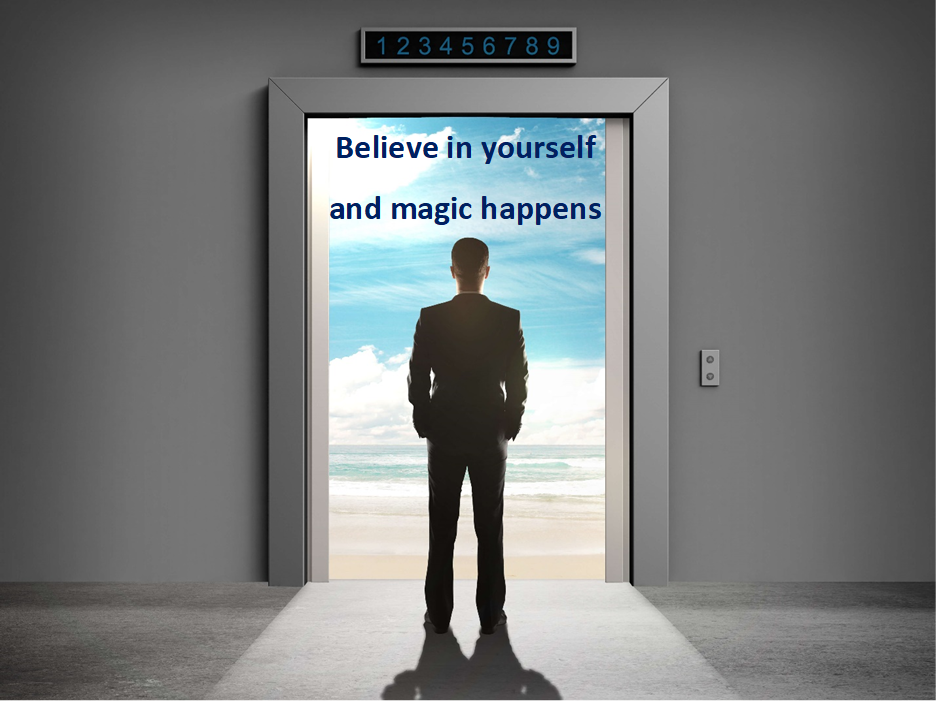 Network, connect and promote your services with confidence. Learn the benefits of having an elevator pitch, how to write yours, what elements to include and how to deliver it successfully. Workshop and private sessions available.
Workshop includes presentation, elevator pitch development, best practices, feedback and coaching.
Best Practices for Networking
Networking is about building relationships, not selling your services. Learn best practices to grow and develop relationships, gain trust, and achieve success. Workshop and private sessions available.
Workshop includes presentation, exercises and group networking.
Lunch & Learn: Communication Best Practices for Leaders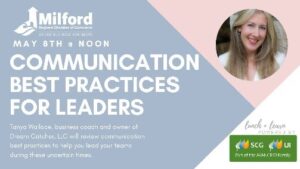 During this webinar, you will learn Communication Best Practices to enhance the way you lead your teams during uncertain times.
Private sessions available.
I am honored to witness the powerful transformations that occur through coaching. There is no 'one size fits all' approach. Every session is customized.
You receive highly personalized attention focused on your objectives and desires. I help you integrate new ways of thinking and provide ongoing support to help you stay on track. As you gain momentum, you will be motivated to keep going, set bigger goals and expand your thinking overall. The coaching experience is challenging and uplifting.
Coaching is an investment in YOU. Let's create your next chapter!
WHAT MY CLIENTS SAY ABOUT ME
"We worked with Tanya to have her help us develop new business relations, client contracts and help streamline processes and procedures for our Interior Design Business. We were very pleased with her patience, guidance and her ability to negotiate on our behalf. She was able to learn our business quickly and her help was invaluable. We highly recommend Tanya as she is a pleasure to work with and will quickly become part of the team!"
"Working with Tanya has been fantastic. We have clearer expectations for our employees on roles and responsibilities. Also, I've learned better how to listen to our employees and understand their point of view. Our company is operating better with higher employee satisfaction after working with Tanya. I highly recommend her coaching if you would like help with relationships and communication, in either a business or personal capacity."
"After working with Tanya for three months, I lost ten pounds, have a sound financial plan, have a professional looking resume, am thriving in my relationships with family members and close friends, am physically healthy enough to run again, and have the confidence to take professional calculated risks. Tanya's techniques in our early sessions were pivotal in helping me focus on what I'm really after. It's been a transformational time in my life thanks to her authentic and inspiring style."
"I feel so grateful for meeting Tanya and experiencing her coaching skills. Her energy puts me at ease as we work through the most difficult areas of my life, areas that do not come so naturally to me. She has helped me overcome many fears and blocks within me. So much has changed in my life since meeting her as I have felt the courage and motivation to make those changes. Tanya has helped me focus on me, build boundaries, stay motivated and follow through."
"Tanya is a real professional. She is thoughtful, intuitive, clear and consistent and gets things done! Tanya's coaching helped me move through a time of transition in my life and in a short time got my feet on the ground with confidence and clarity of what I wanted for the next phase of my life. Grateful for her guidance."
"I take great pleasure in recommending Tanya Wallace who has been a blessing in my life. Tanya exudes professionalism, serving my well-being with authenticity, attentiveness and compassion. She is the perfect guide who listens to her inner wisdom and helps me to listen to my inner voice. Tanya never pushes her opinions or advice, but intuitively guides me to discover the answers within. I am grateful to Tanya for bringing clarity and joy into my life."
"I have had the pleasure of working with Tanya for both business and personal reasons and I have never moved more mountains in both my professional and personal life than I have within the last year while working with her. Tanya is a very smart and very creative person and she stands by her word to help you move out of your own way! I can't say enough. Thank you so much."
"Tanya is truly amazing. She is warm, caring and engaging. She helped through a difficult time with patience and confidence. I highly recommend her! "
"Tanya is a highly intuitive, compassionate, insightful, and caring business professional, mentor and coach. She exhibits all of the qualities necessary to help people achieve and exceed their goals. Her experience and desire to help others fulfill their dreams make her a highly valuable resource and a consummate professional."